Student Bio
Hey readers, I am Balazs Kornis a sophomore finance major at Florida International University. I am planning on becoming an Investment Banker after graduating. I was born and raised in Hungary, in 2018 I moved to Maine to finish my high-school studies in the United States. I came to Miami 1,5 years ago to study at FIU and I immediately became fascinated with the cities diverse culture, a big difference from Maine. Once I saw the class on instagram stories of people it immediately caught my interest. Additionally I love traveling and trying the different types of foods, which in Miami there is no shortage of. I am also really interested in aviation and I would like to get my private pilot license and take a look at Miami form above.
Geography
Brickell is a neighborhood of the City of Miami in Miami-Dade County. Brickell is located next to Biscayne bay just south of the Miami River. It extends down south to the Rickenbacker Causeway. Its western border is Interstate 95. It also Includes Brickell Key a small artificially made Island. It is almost entirely made of high-rise buildings for both commercial and residential use. It is often regarded as the financial district. These high-rise buildings make it feel more like Midtown Manhattan than Miami. It is almost entirely at sea-level making climate change a big problem for the neighborhood. Recently during heavy rain fall the pumps often had a really hard time to deal with the amount of water on the streets. A Google search shows the area to be 1.19 square miles however I could not find the source for this number. Since it is a neighborhood not a city there is no census numbers.
History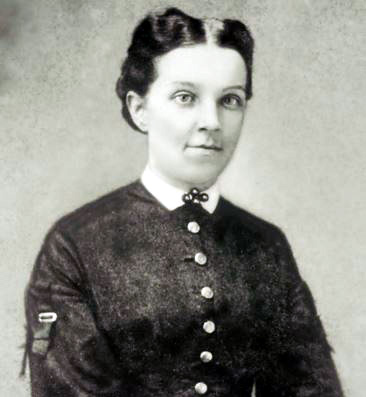 For 2000 years before the first Spanish ships arrived in South Florida, the area of Brickell was inhabited by the Tequesta who we know very little about. Once the Spanish left the Tequesta went with them to Cuba where they likely assimilated into the population. However there are multiple things they left behind like burial mounds and the Miami Circle. Once Florida became part of the United States Homesteaders moved down here like the Brickell Family. William and Mary Brickell had purchased the land known today as Brickell and Coconut Grove in 1871. They established a trading post to trade with the Seminoles and the Miccosukee who came down the Miami River from the Everglades. In 1896 Henry Flagler's railroad arrived to Miami after Julia Tuttle who owned land on the northern shore of the river and the Brickells convinced Flagler. This caused the Brickell's real estate developments to become more valuable. Shortly after Mary took control of the family business and successfully generated wealth from the land. (McCaughan)
In the first half of the 20th century the lands the Brickells sold got became Millionaires Row. It got populated with mansions for locals and winter mansions for Northerners.One notable residents was James Deering builder of the Vizcaya Villa. In the 1950s and 60s during Miamis growth phase Brickell turned into a high density residential and commercial neighborhood and became Latin Americas financial center. Throughout the 1970s and 1980s the area started having the condo towers we see today, at the same time Brickell Key an Island made of the material dredged by Flagler to deepen the Miami River. Since then higher and higher towers have popped up increasingly spreading westwards where there is still developable land. (McCaughan)
Demographics
According to the Miami DDA's 2020 estimate:
There is 21,598 full time residents. The median age is 33 showing that the neighborhood is rather young. 5% of residents are asian, 3% are black, 54% hispanic or latino, 44% white and 6% of another race. 29% of residents has a bachelor degree, 19% a masters degree, 10% a professional school degree and 3% a doctorate. There are 18,754 housing units and the median household income is $63,136.
According to Niche.com the median rent is 2,103 and the median home value is 452,059 both about double the national average. 67% of people rent and 33% own so it can be seen as more of a rental neighborhood for young people.
A sample listing for an apartment:
Interview with a current resident:
Antón Castellanos is a young public health consultant, who moved to Brickell about a year ago from New York for the pandemic. He is about to move back to New York. He fell in love with Brickell while visiting Miami since it looks similar to New York and other Northeastern cities.
What do you like about Brickell:
He mentioned that he really likes the location with the bay views especially at sunrise and sunset. He also really likes the mix of tall buildings and water. Besides that he likes the convenience of the neighborhood with many great restaurants within walking distance and the walkability.
What are somethings you do not like:
He said there is not many downsides to the neighborhood. He said that due to the pandemic people like him moved down here from the Northeast, causing rent prices to rise. He also mentioned that to go to a doctor you have to drive over to the Health District.
What do you think is the future of Brickell:
He mentioned that he think it will continue being a great neighborhood to young professionals single or couples. However it is not the best for families. He thinks it is a good place for people who want to live a comfortable and vibrant lifestyle. He thinks after the pandemic rent prices will go somewhat down.
Landmarks
Miami Circle
The Miami Circle has been built by the Tequesta as a ritual ground around 2000 years ago. It is located at the mouth of the Miami River on the Southern side. It is preserved today at the middle of a park. It was discovered by archeologist in 1998. Since 2009 it is a National Historic Landmark. ("Miami Circle National Historic Landmark") Some Native American Tribes still use it for rituals today. It is a great place to visit and think about how the Americas even South Florida were populated a long time before the Europeans arrival. It also shows that as inhospitable South Florida is people managed to thrive thousands of years before modern creature comforts have been invented.
Brickell Avenue Bridge
The Brickel Avenue bridge is a drawbridge over the Miami River linking together Downtown and Brickell. Besides being an important connection between the two parts of the city on Brickell Avenue which is part of US route 1, it has a monument about the Tequesta further highlighting the history of the area. The monument features a bronze pillar engraved to show the daily life of a Tequesta family. On the top of it is a statue of the Tequesta Warrior with a bow. It was created by Manuel Carbonell a cuban born Sculptor. ("Miami Circle National Historic Landmark") Even though the statue is likely not accurate due to a lack of historical records in my opinion it is a great way of highlighting the mostly unknown history of the Tequesta and their connection to the area. It also serves as a good way to kill time while the bridge is raised to let a boat through.
Brickell Mausoleum
It is a mausoleum which originally served as the Burial site for the Brickell family. It is located in Brickell Park. It is a small structure in ancient greek style loose resembling the Parthenon in Athens. It features a facade with the world Brickell and what appears to be a family crest. It also has Corinthian style columns in the front. The inside used to house the family's graves, however due to people breaking in for illegal activities the bodies have been moved to nearby cemeteries. Today it serves as a memorial for Mary Brickell and her family, who played an important role in the history of the area and the birth of Miami.
Green
Brickell is known for its densely located high-rise building however there are a couple parks located between them.
Brickell Park
It is located near SE5th and SE6th streets between Brickell Avenue and the Ocean. It is a rather small park, however it allows access to the shore. It is where the Brickell mausoleum is located. It also features a playground along with grassy areas and trees. It is a great way to get to the shore.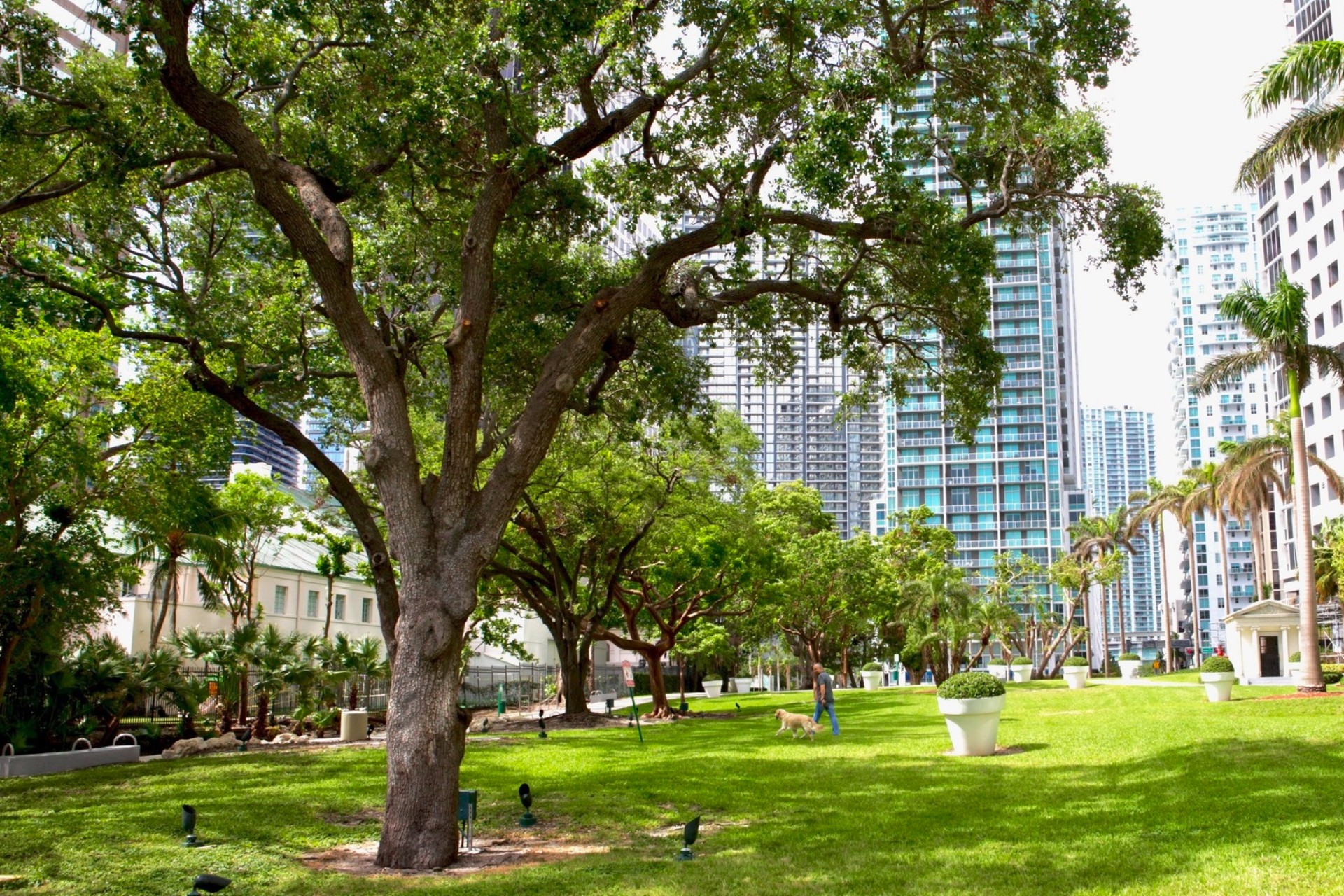 Simpson Park
Simpson Park is located at the corner of SW 15th Rd and Miami Avenue. It is a natural preserve spanning over 8 acres in the heart of Miami. It is a hardwood hammock featuring native trees like gumbo limbos and strangler figs. It is the last remnant of the Brickell Hammocks and also one of the first conversation efforts in Miami("Simpson Park")
Southside Park
It is located between SW 11th and SW12th streets next to SW 1st Avenue. It features a playground and a basketball course. It is also popular among dog owners. It has both a MetroRail and a Metro Mover station right next to it.
Transportation
Miami generally is a city where having a car is must, however Brickell is an exception. It has stations for the both the orange and Green Metro rail lines allowing transit to Dadeland the Airport and Hialeah. Brickell also has its own Metro Mover line which connects to the downtown loop allowing for free easy transportation in the Greater Downtown area. Brickell also has great road access as it is near I95, the Dolphin Express way and the causeways to Miami Beach and Key Biscayne. Additionally Brickell has multiple companies of on demand E-Scooter rental providing an alternative to walking. It also is a great neighborhood for walking since there is plenty of things within walking distance.
Food
Brickell has countless restaurants of many cousins and styles. I have listed three which I think are rather unique.
La Mar
La Mar by Gaston Acurio is a fine-dining restaurant in Brickell Key. It is located at the bottom of the Mandarin Oriental Hotel. It serves Peruvian cousin like Ceviche among other things. Its location on Brickell Key allows diners on the terrace to enjoy a beautiful view of Brickell while eating and drinking their delicious food prepared by Peruvian chef Gaston Acurio. It is the best view I had at a restaurant in Miami.
Sugar
Sugar is a rooftop bar on top of the East Miami hotel. They serve some Japanese inspired dishes, however the drinks are in the focus there. It is on the pricier side and after 6pm only people over 21 are allowed in. Due to this I have not been able to visit however it being a rooftop bar in Brickell I would recommend going.
Gyu Kaku
Gyu-Kaku is a Japanese Barbecue chain with a dozen location throughout America. I am including it into this guide do to it being unique to Miami. They serve a variety of beef, pork, poultry and seafood, which guest can cook on grill located on the table. Additionally they have plenty of tasty appetizers and side dishes. I would highly recommend it to groups since they have really good deals for combos where you could try a large variety of cuts.
Businesses
Brickell has a large variety of stores especially high-end ones.
Brickell City Center
Brickell City Centre is a half indoor shopping-mall featuring many restaurants and shops from designer brands to more common ones. It also features an Apple Store. I think it is a great place to visit restaurants and do some shopping.
Mandarin Oriental
Mandarin Oriental is a 5 start luxury hotel on Brickel Key, it is where the earlier mentioned La Mar restaurant is located. It has rooms overlooking either Brickell or Biscayne Bay allowing for amazing views. One night at the moment is around 520 dollars, however hotel prices in Florida are higher than usual at the moment. It is expensive but for someone who has money it is most likely a great place to stay at.
Tucandela
Tucandela is a nightclub/bar located in Brickell at Mary Brickell Village. I have personally never visited but my over 21 year old friends have said good things about it. They have a dance-floor and also feature table service. They play reggae-ton and other latin music genres. It is a great club for lovers of latin music.
Summary
Overall Brickell is a busy vibrant neighborhood, with plenty of restaurants, bars, shops and other business. It somewhat resembles midtown Manhattan. The apartment prices are somewhat pricey but not as-much as New York or other cities. It is great place to go for a night out. For living there I would recommended to mostly to young people with a high paying job, in my opinion for families it is not the best neighborhoods since it is mostly just apartment buildings and not that many green spaces or family friendly things to do. I would recommend Coral Gables or Coconut Groove more for families who are willing to pay for the great location but want the convenience. Brickell is also one of the richest and most gentrified neighborhoods with more of a white population than other areas. In the future if climate change continues the way it is flooding would be a greater problem leading to the gentrification of other areas as it can already be seen in El portal and other higher up neighborhoods.
Citations
"2020 Miami DDA Demographics." Miami DDA – Economic Development Miami – Tourism Miami | Miami DDA, Miami DDA, Dec. 2020, http://www.miamidda.com/wp-content/uploads/Miami-DDA-2020-Demographics.pdf.
"Living in Brickell." Niche, 7 Feb. 2021, http://www.niche.com/places-to-live/n/brickell-miami-fl/. Accessed 24 Apr. 2021.
McCaughan, Sean. "The History of Brickell: Miami's Manhattan." The BIG BUBBLE Miami, 10 Oct. 2018, thebigbubblemiami.com/2018/10/09/the-history-of-brickell-miamis-manhattan/.
"Miami Circle National Historic Landmark." Trail of Florida's Indian Heritage, 5 Dec. 2017, http://www.trailoffloridasindianheritage.org/miami-circle.
"Miami Circle National Historic Landmark." Trail of Florida's Indian Heritage, 5 Dec. 2017, http://www.trailoffloridasindianheritage.org/miami-circle.
"Simpson Park." Miami, http://www.miamigov.com/Residents/Parks-and-Recreation/Parks-Directory/Simpson-Park.